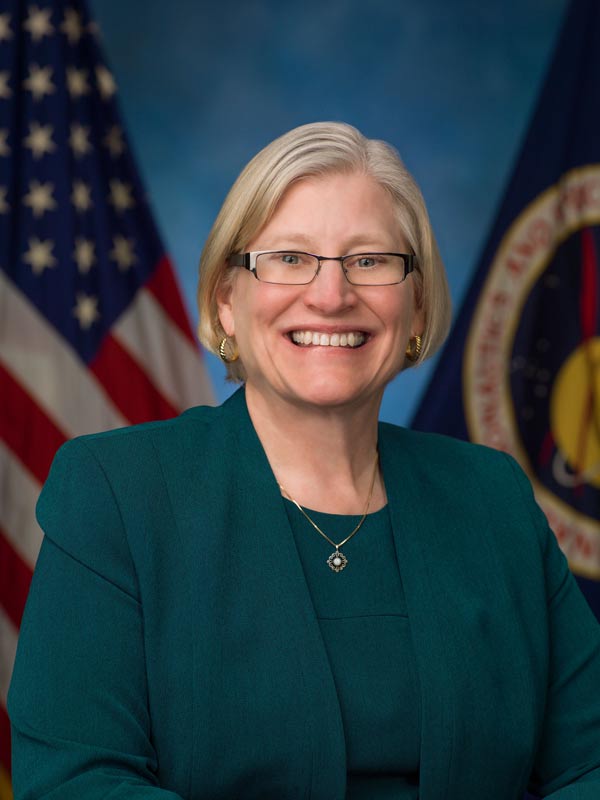 Vickie Kloeris is a food scientist with an out of this world career. She worked at NASA in space food systems for 34 years. For 29 of those years, she served as the NASA manager of first the Shuttle and then the International Space Station food systems. She and her teams worked through the complex challenges of creating tasty, nutritious, long-lasting, easy-to-prepare meals that support the dietary and psychological needs of astronauts living on the space station. Kloeris has worked with 100s of astronauts to plan their favorite meals and holiday specialty meals for space travel.
Kloeris received NASA's highest honor, the NASA Distinguished Service Medal in 2019. During her career, Kloeris was twice awarded the NASA Exceptional Service Medal and received the Johnson Space Center Director's Commendation Award.
She earned a B.S. in Microbiology and a M.S. in Food Science and Technology from Texas A&M University. Kloeris has authored and co-authored many publications and done extensive public relations work during her time at NASA. Kloeris currently serves as President of the Institute of Food Technologists (IFT).
Vickie Kloeris's Space Bites: Reflections of a NASA Food Scientist takes readers through the many memorable moments of her career as she worked on both the Shuttle and International Space Station food systems. If you've ever wanted an inside look at what it's like to assemble a sandwich in space, produce a space food lunch for the cast of Apollo 13, or work side by side with astronauts as they prepare for the journey of a lifetime, you're sure to learn something new with the turn of every page. A charming balance of technical knowledge and human experience, Vickie's career memoir is a story for the scientist, space enthusiast, and spontaneous reader alike.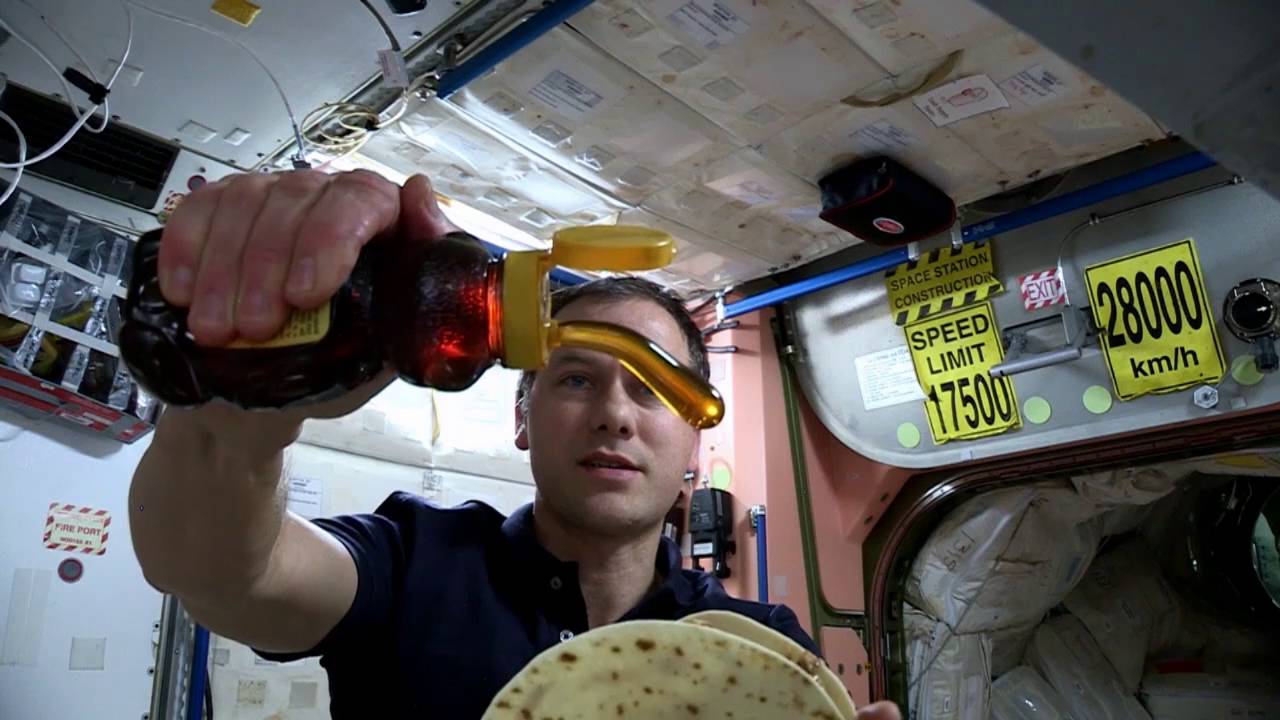 Vickie Kloeris discusses other worldly meals, a taste of space, and how the NASA food systems work.
Recently retired from NASA, Kloeris is a media personality and an in-demand speaker. Her unique life experience of working with astronauts to plan space food and meals provides an interesting framework for stories of building teamwork, goal setting, innovation and leadership.
Food plays a vital role in an astronaut's day-to-day routine, from shared personal experiences to building team cohesion and trust. Kloeris provides a rare glimpse into the development of food systems for space travel, how times of crisis cause innovation, the astronauts favorite foods and the current challenges of designing food for deep space travel to Mars and beyond.
Contact Us
Vickie Kloeris is exclusively represented by The Hipsetter Group, a branding and talent management agency.
For information on how to engage with Vickie Kloeris, please send an email to info@hipsettergroup.com or fill out the form below. Thank you for your interest.
Please use this form to ask a question or contact us.